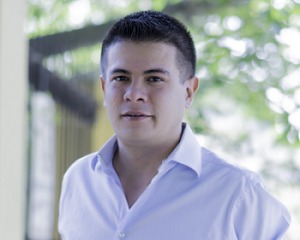 Cristhian Martinez is currently a Senior IT Consultant in Mexico with over ten years of experience in different sectors. His technical background as Electronic Engineer has led him to combine a complete profile on commercial strategic areas for tech companies, allowing him to work directly with companies like Microsoft.
He has been involved in over 40 process improvement projects focused on Moprosoft and CMMI frameworks across the country, besides having expertise in business areas related with sales, strategic planning and project management.
View my Resume As manager of several projects has been characterized by the strictness complying of the established plans and for being a change agent. His experience and mastery on business process improvement, besides the application and knowledge of methodologies such as Agile, PMBOK and BABOK are the added value when establishing and improving management and operational areas.
During his staying as employee in Microsoft Mexico was in charge of all the different distribution channels in the state of Sinaloa (Mexico) as Account Manager, being in direct contact with wholesalers and distributors and encouraging brand presence and support for generating demand activities of diverse products and services offered by Microsoft in different licensing schemes, achieving notable growth in sales and strict compliance with the strategic objectives, taking it to be several times in the top of national growth.
His passion for software development provides to him the necessary knowledge and expertise to offer his services as a consultant in web development projects of any size, from small blogs to high-traffic sites that require high availability.
Side-projects and Open Source:
Webinoly (Optimized NGINX Web Server)
As a developer – since an early age – he has had the opportunity to learn programming languages like C/C++, Assembler, Basic, Clipper, Pascal, and now is currently focused on web development with HTML, CSS, PHP, Bash with focus on NGINX web servers, supported by cloud computing technologies (AWS) to implement quick and easy scaling web systems as well as the deploying of CDN's (Content Delivery Networks), load balancers, DNS management, databases (MySQL), among others.
* Please, don't ask for free support, use the proper channels instead.